Did you know that the Culture Counts platform contains in-built sets of metrics to help local governments measure outcomes associated with cultural and community experiences?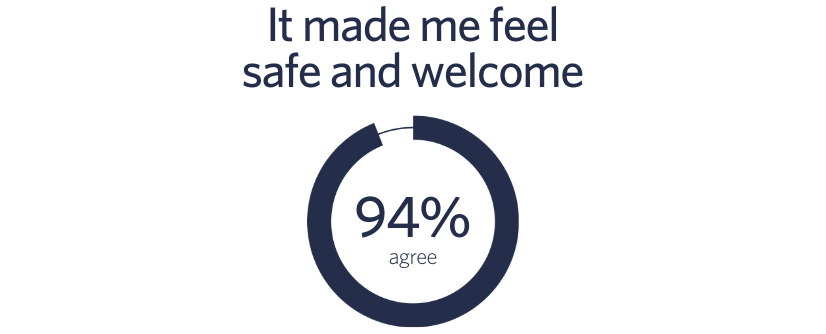 Community safety and inclusion are important local government objectives. Our big data set shows that from 2014 to 2020, 94% of respondents that replied to Australian local government surveys, agreed that the local event or activity they took part in helped them feel safe and welcome. This document provides a snapshot of results collected since 2014 from local governments around Australia. 
It shows the total number of local government sector surveys and responses in the Culture Counts database, and insights into the demographic mix and location of respondents. A key focus of the data is the important outcomes and experiences generated by local governments through their evaluated events, programs and, activities.
---
To receive a complimentary demo or chat with one of our friendly Client Management team about evaluating your council's impact, please fill out our enquiry form, or phone us on +61 8 9325 7476