Successfully demonstrate your impact
Analysing survey data and creating actionable insights requires time and resources. Take the stress out of reporting and create space to review your results, demonstrate your value and realise your impact.
Review your outcomes in one place
Save yourself the stress of reporting
An Online Insights Report is a cost-effective way to aggregate your outcomes and review your results across projects and portfolios. Your report is customised from your evaluation data to provide actionable insights including:
Social and Cultural Impact
Comparisons and Benchmarks
Economic Impact Assessment
Feedback and Sentiment Analysis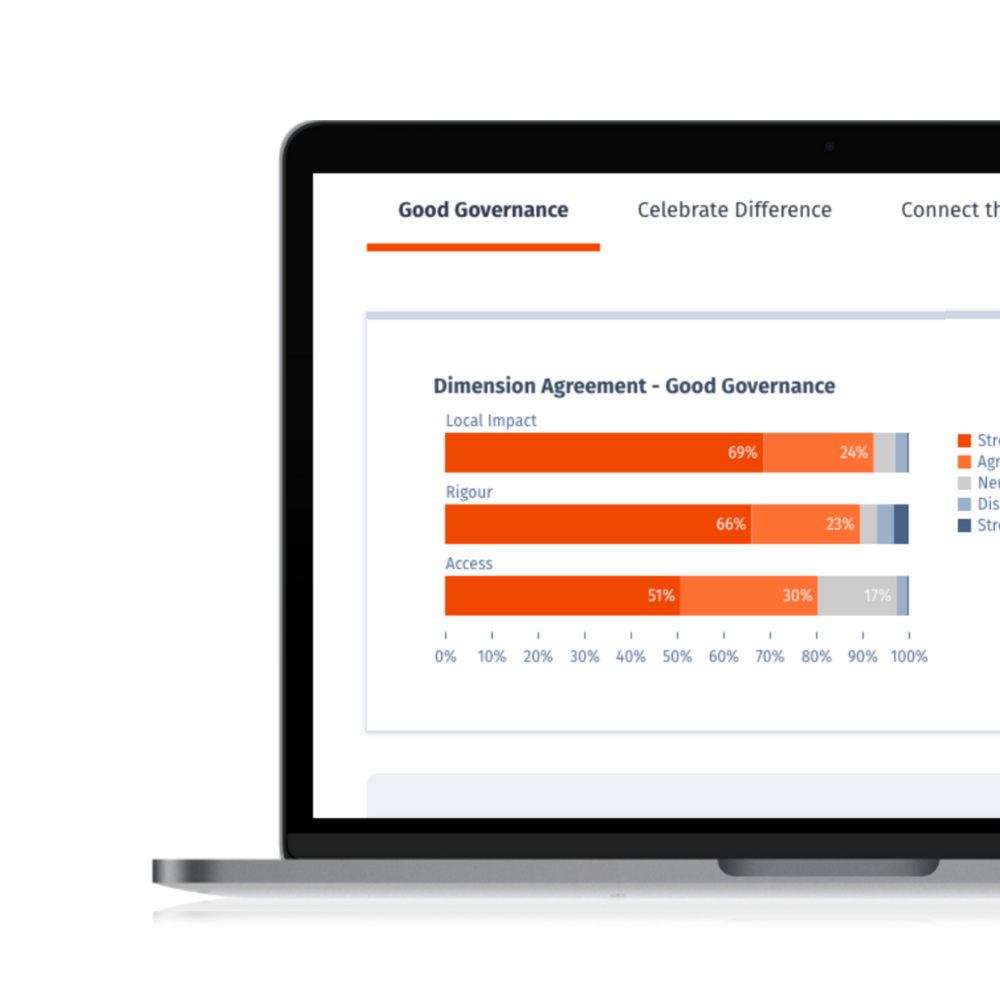 Discover the story behind your results
View a demo
See how it works for organisations like yours and start making data-driven decisions today.
See meaningful impact results
Insights made for effective decision-making
Does your event bring people together with a sense of connection or move and inspire them? Is your work the best of its kind, and how do perceptions change across demographics? Our Online Insights Reports add narrative to your quantitative and qualitative data to make it even more powerful.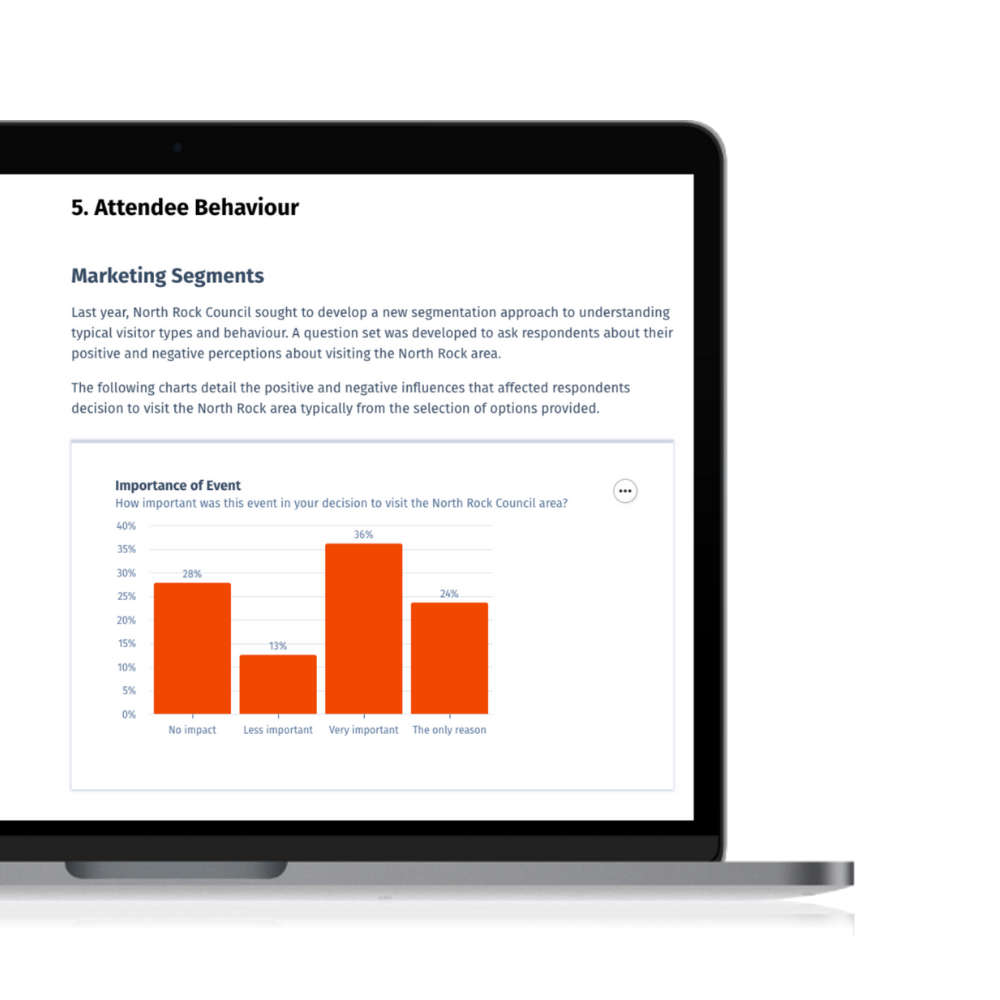 Report your results with pride
Showcase your impact
Our visually stunning Online Insights Reports effectively brings your evaluation data together. Customised by Culture Counts to suit your reporting requirements, you can export our analysis for your needs or share your reports directly with stakeholders.
Read the case study
A reporting framework that stakeholders trust
Culture Counts is a trusted name in impact reporting and a recognised leader in evaluation. Key stakeholders accept our reports across the spectrum of arts, culture and events, local government, foundations, and funding bodies.
Start your reporting
Save yourself the stress of reporting with a Culture Counts Online Insights Report – our most popular reporting product.
What you get
A purpose-built report that aggregates your data and adds insight to your achievements
Customised analysis, including economic impact, visitation modelling or year-on-year comparisons
A visually stunning report  made for sharing internally or with stakeholders
Talk to us