In April, we introduced new collaboration features and account types in the Culture Counts Evaluation Platform.
Our update improves evaluation sharing and add flexibility to assign user permissions depending on your workflow requirements – making it easier to manage multiple users and evaluations across your organisation. As part of this update, we're also adding a new user invite system. Existing team accounts will now support three users per organisation, plus three additional guest users.
Easy account management
The new User Management dashboard enables you to invite, update and revoke user accounts within your organisation all in one place.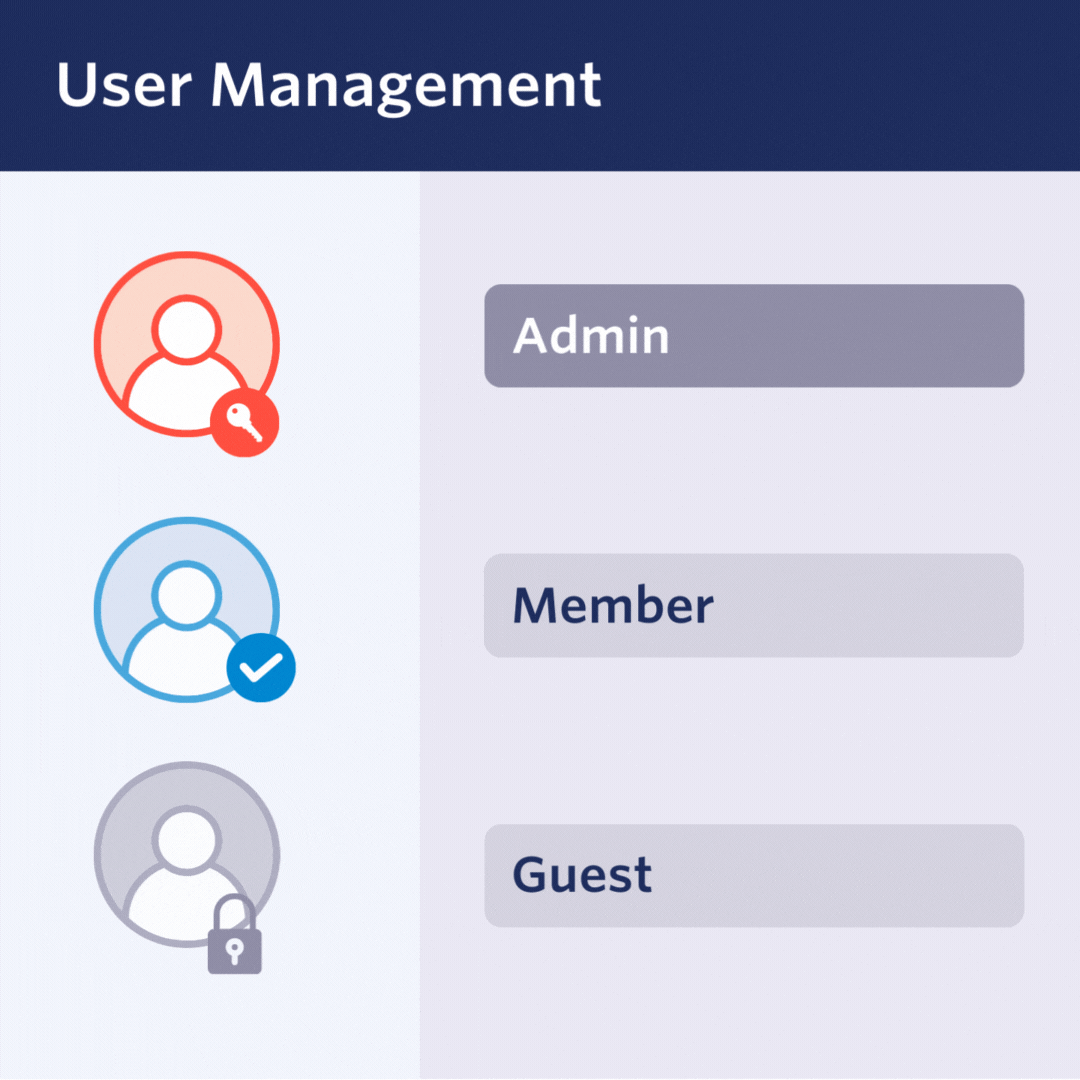 There are now three user account types, which add extra security and management options for your organisation, enabling you to add team-based permissions:
Admin: user with full access. This is ideal for members who oversee account administration (creating and updating users), evaluation management (creating, editing and sharing evaluations and surveys) and reporting (editing and viewing reports).

Member: users with standard access. This is ideal for members who coordinate the evaluation activities. Members have access to evaluation management and reporting.

Guest: users with limited access. This is ideal for members who assist with the evaluation but have restricted access based on their experience and responsibilities. A guest can view evaluations and reports only.
Collaborate seamlessly with your team
We've made it easier to share evaluations with your team and other collaborators. The new evaluation sharing tab shows who the creator of the evaluation is, all the individual user accounts the evaluation is shared with, as well as an option to easily share that evaluation with your entire team. The sharing permissions have also been updated with names that are far more intuitive.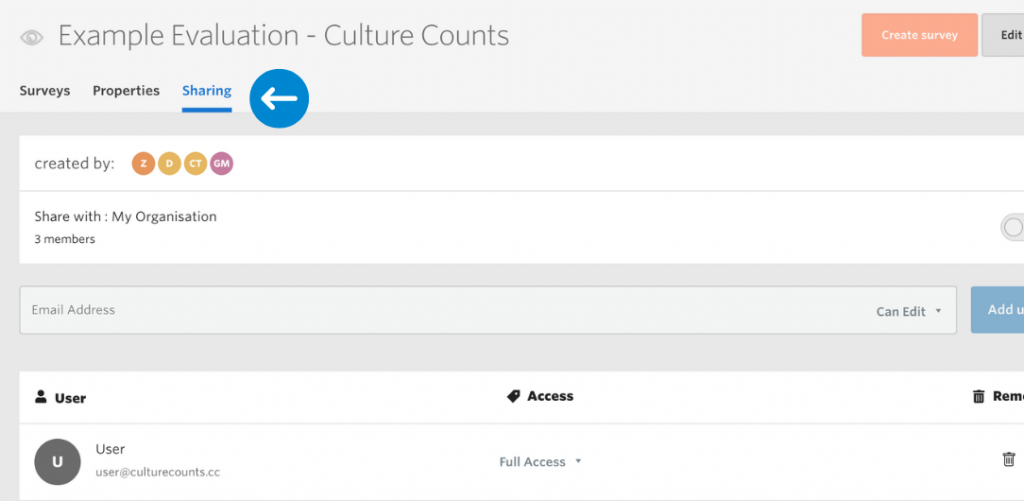 You can set permissions for your whole organisation or for individual users using any of the following:
Full Access: Can edit and share evaluations with others. Can access protected fields such as email and postcode responses.

Can Edit: Can edit surveys but not share evaluations with others. Cannot access protected fields.

Can View: Can view, but can not edit or share evaluations with others. Cannot access protected fields.
Find out more