This is be a sobering time to reflect on what the general public think about the arts and what value they find in it. In 2019, Culture Counts presented some initial research at the RMIT Cultural Value Forum. A summary of this research is available here.
There are about 300 organisations in Australia using Culture Counts to evaluate their activities. Collectively, users have collected responses from over half a million people for over 10,000 different activities. We use a question format called 'dimensions' that are standardised statements that can be collected in all surveys distributed through the platform. One of the most popular dimensions selected by users is 'local impact'. Local Impact speaks to our sense of value – what we consider to be important.
Local Impact: "It's important that its happening here"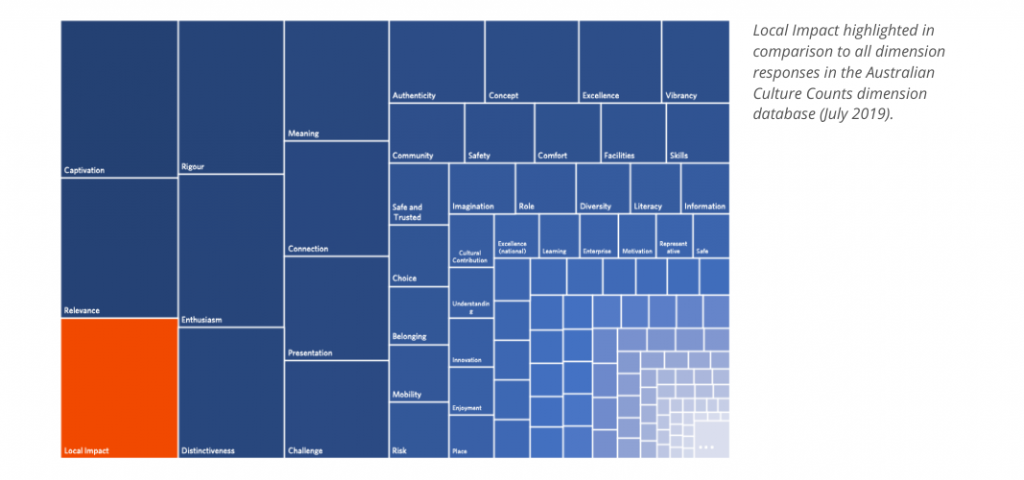 There are 140k responses to this dimension and 949k other dimension responses to compare it to. By splitting out the top 25% of Local Impact responses and comparing those to the remaining 75%, we can see what dimensions are the most affected by this split.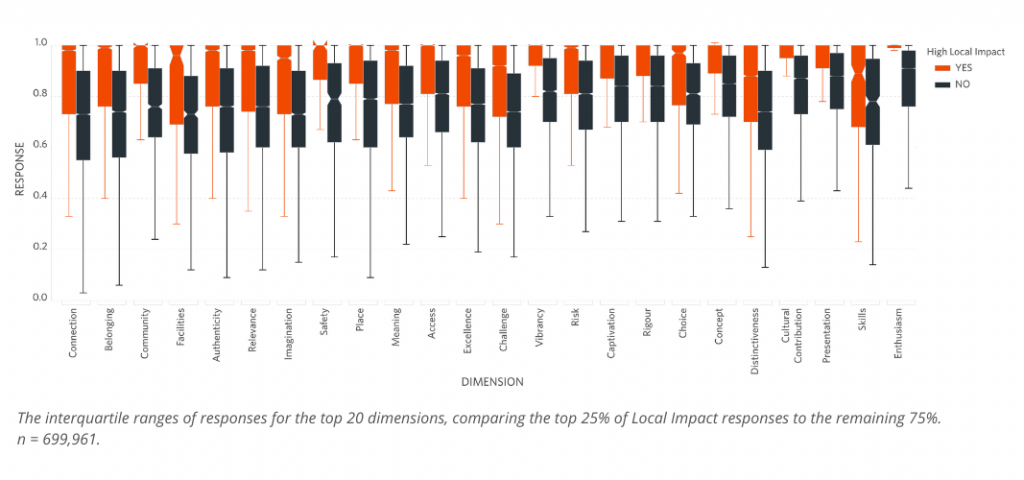 When looking at the differences in other dimensions, the largest differences between the median response of the two Local Impact groups are in the social dimensions of Connection, Belonging and Community.
Connection: It helped me to feel connected to people in the community
Belonging: It helped me feel part of the community
Community: I feel a sense of community here
After these three social dimensions, the remaining dimensions are largely cultural.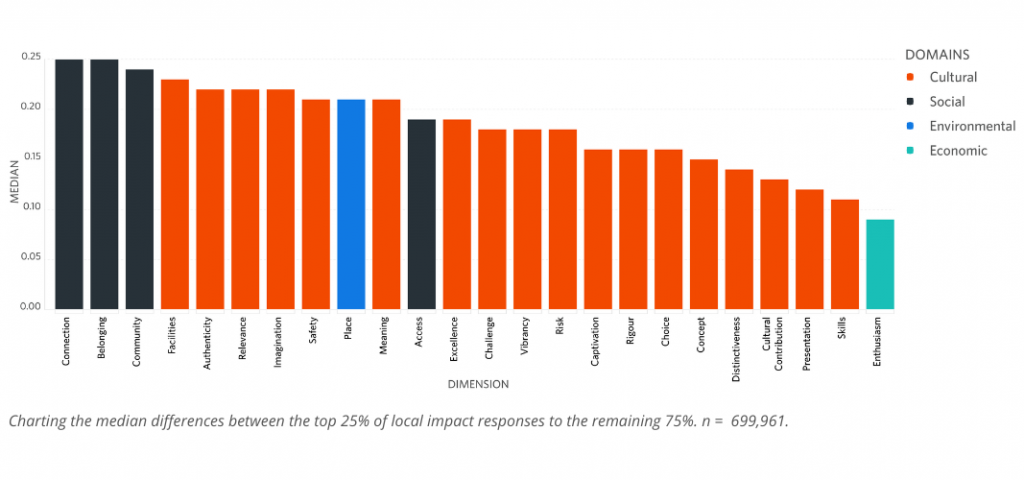 Value is a deeply personal concept. It speaks to who we are as individuals, the lives that we've led, our family, our friends, what makes us tick. To those in the cultural sector, 'community' is so often a driving force in the desire to make an impact.
Connection is one of our most popular dimensions to evaluate. The choice of organisations to measure so broadly speaks to its importance within their work. It is only because so many in the sector are interesting in understanding their impact that we have the data to demonstrate it.