Choosing the correct survey distribution method is crucial if you are wanting to get the most accurate and insightful data from your evaluations.
This blog post will explore these options in detail, helping you choose a distribution method that aligns with your goals and desired outcomes. The Culture Counts Evaluation Platform streamlines the process of survey distribution and helps improve response rates by offering a range of distribution methods to suit your needs.
Basic checklist
A great way to understand the scope of your evaluation and the reality of executing that goal is to use a short checklist to ensure you are identifying all facets of the project.
How many responses are you aiming to get?

What is your budget/resourcing for this event & subsequent evaluation?

Will you be incentivising the survey?

Logistically, what is the most convenient way for you to collect responses?

Ticketholder emails?

Flyers/posters at an event?

Intercept interviews?

A tablet at a set location, such as a kiosk?
Survey size
Smaller samples aren't always a bad thing!
Peer and self assessor surveys will often have a very small sample size, usually no more than 10 responses per survey. Interviewer and online distribution methods lend themselves to larger samples, and a sample of around 100-150 is considered a decent goal to reach if the event is of moderate size.
The Australian Bureau of Statistics has a sample size calculator that can be a handy tool for calculating target sample size based on estimated audience size. Margins of error can be calculated once data is collected to verify whether it is representative.
Budget
Consider your budget
Online links are a budget-friendly way to distribute your survey, with most of the costs going towards printing the flyers/posters. You can turn your online link into a QR code that can be easily added to any physical advertising material.
Consider the cost of staffing when it comes to fieldwork, as you will most likely need multiple people canvassing over a few hours to get maximum engagement. Fieldwork can be a valuable investment in capturing responses from important groups that may otherwise not complete a survey (including elderly or disadvantaged communities).
Incentivising your survey can be a powerful way to increase response rates and improve the quality of the data you collect. By offering an incentive, such as a gift card or free tickets to the next event, you can motivate people to take the time to complete your survey. This is especially important when you are targeting a busy or hard-to-reach population. Incentives can also help ensure that you get a representative sample of your population, as they can encourage people who might not otherwise participate to do so.
Distribution
Target your distribution strategies using Culture Counts
One of the handy features of our evaluation platform is the ability to target specific audiences for maximum engagement.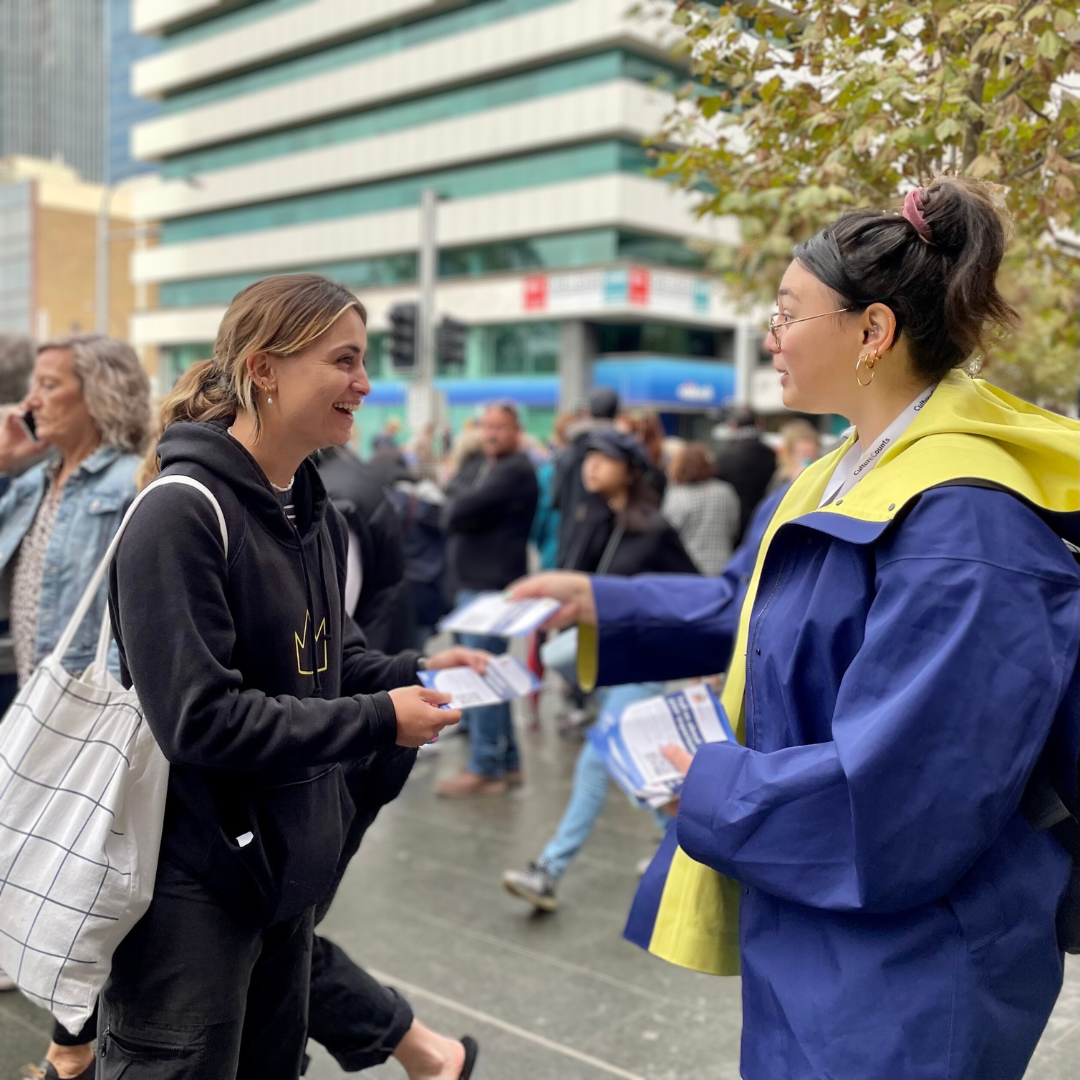 Survey types
Our peer and self assessor surveys are a great way to collect valuable feedback from colleagues or professionals within your field, and the platform allows direct distribution to those select people.
The interviewer method is great if you're looking at conducting fieldwork at an event, as this method allows for intercept surveys to be collected on tablets. Our new offline surveys feature is also beneficial, as you don't need to be connected to the internet to collect data. Fieldworkers also have extended admin capabilities in the interview survey interface, such as refreshing the page and submitting incomplete surveys if needed.

The display method is ideal for evaluations that are taking place over a longer period, such as a museum exhibition or annual library user evaluation. The administrative features of the display link are designed for surveys that will be public-facing on a tablet at a kiosk or front desk.

The online method is ideal for reaching the widest audience with minimal effort. The online survey link and QR code can be distributed on social media as well as on flyers and posters – it's the perfect method for respondents to access the survey in a straightforward way. Our clients often send out the link to ticket holders post-event, landing right into their inboxes while the event is still fresh in their minds. QR codes are also an effective means of distributing the link, as you can collect data from attendees while they are still at an event.
---