Survey Interface Accessibility
The Culture Counts Evaluation Platform employs an 'accessible by default' approach, meeting the WCAG 2.1 Success Criteria for functionality and usability as per the ARIA Authoring Practices Guide (APG).
The interface offers a sophisticated visibility and design hierarchy for survey questions, prioritising important elements on the page to ensure an intuitive and enjoyable experience for all survey respondents – including those living with disability.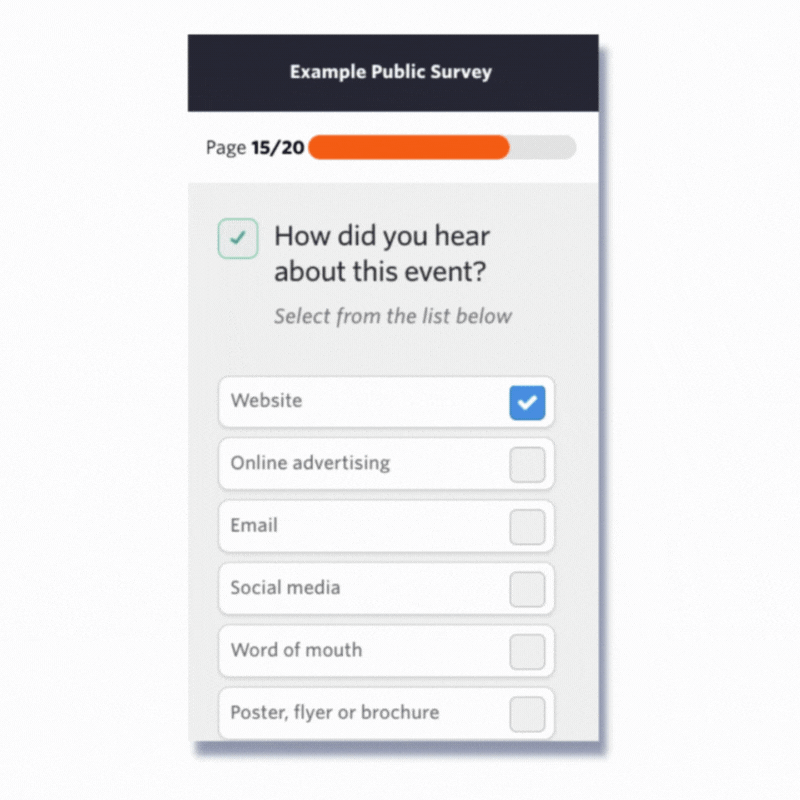 Compatibility with Assistive Technologies
The interactive elements in each Culture Counts survey, such as buttons and menus, have been designed to support a variety of input and engagement methods through various accessibility technologies. This ensures reduced barriers for access and a seamless experience for respondents when providing feedback.
Keyboard compatibility
Web components are keyboard compatible, meaning respondents can use keyboard controls to engage with the interactive elements when taking a survey, enabling them to answer questions with ease.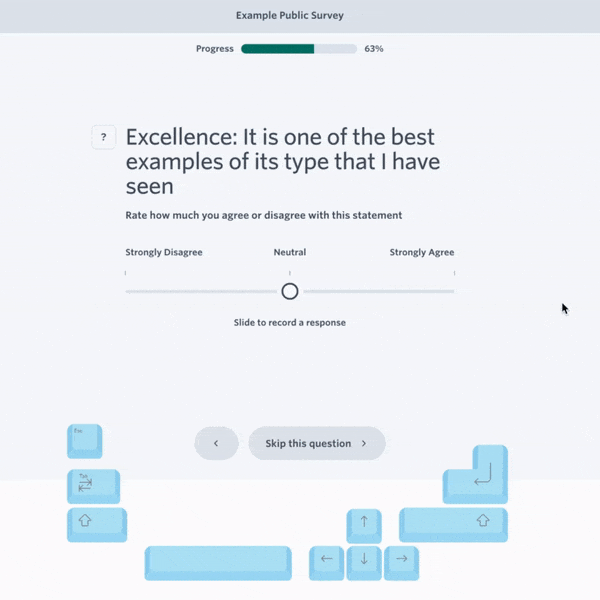 Screen readers
Screen readers are a widely-used accessibility tool and are dependent on consistent page design in providing a user-friendly survey experience. As each question type may have a different element in which the answer can be provided, such as using a text input box to provide a comment, the survey interface features consistent naming conventions, to make it easier for those using screen readers to understand each interactive element. Each survey page follows a consistent structure based on Landmark Design principles, which enables respondents to clearly understand the purpose of each page, what actions are required and how to progress through the survey.

Find out more
If you would like to find out more about our Accessibility Interface Launch, you can read more in our blog post. If you have any questions or would like a demo of the Culture Counts Evaluation Platform, please don't hesitate to contact us here.
Additional Resources
Was this helpful?
Let us know if you liked the post. That's the only way we can improve.