Example evaluation
We have created an Example Evaluation to give you some insight into how we design our evaluations, which can be easily copied for your use. This is based on a set of standardised metrics that were developed in consultation with the cultural sector.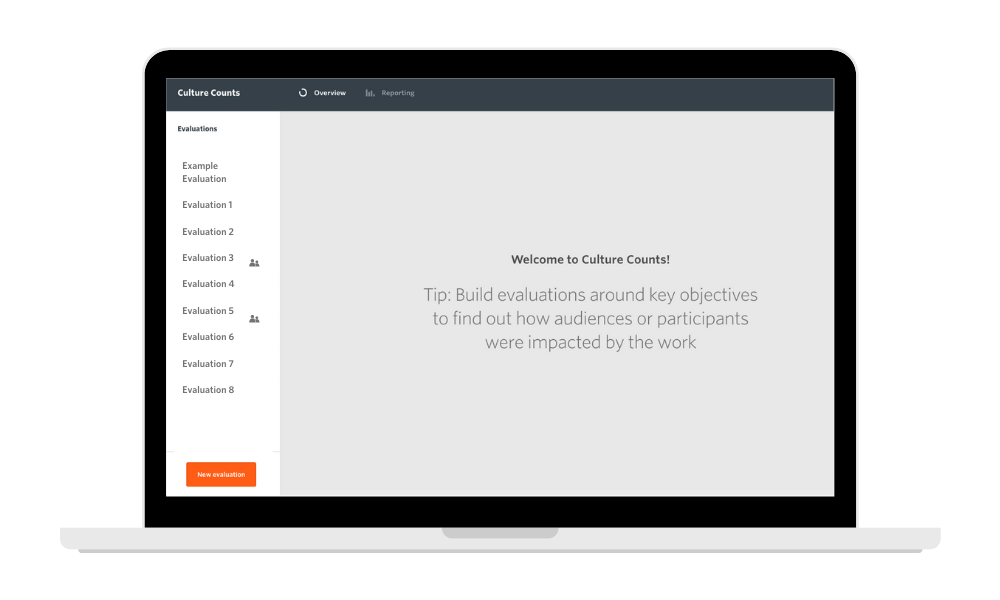 Our Example Evaluation contains examples of a standard public survey, one prior survey (self and peer) and one post survey (self and peer). We suggest that you start by browsing through the surveys in the Example Evaluation to see how they have been set up.
Please note: The Example Evaluation is a shared resource that is available to all Culture Counts users. We therefore ask you not to make or save any changes to the surveys within the Example Evaluation itself, as any changes you make will also show up in the Example Evaluation in the accounts of other users. Please copy the surveys first before you start editing them.